Now and then through the gate of Malmö
Malmö, previously a shipbuilding- and industrial city with the port as an important hub, is now a place marked by knowledge and innovation. But the city's history is not forgotten; the history take its place and affects how the new Malmö is developed.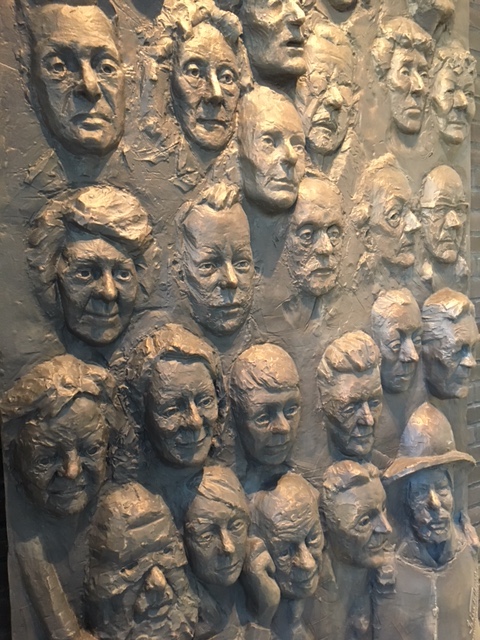 In his work "The gate of Malmö", the well-known artist Johan Falkman has depicted the people who played important roles in the emergence of Malmö Port, where today the Western Harbour area bredeer out like a architectural patchwork.
Both in the art-piece as in the city, the old meets the new.
Join us on a walking tour through the old shipyard district, today the scene of the new, modern Malmo. We finish by taking a closer look at the "Gate of Malmö", a triptyche in bronze.